Stonington Feeds Stonington
Branding & Identity, Creative Services, Interactive Development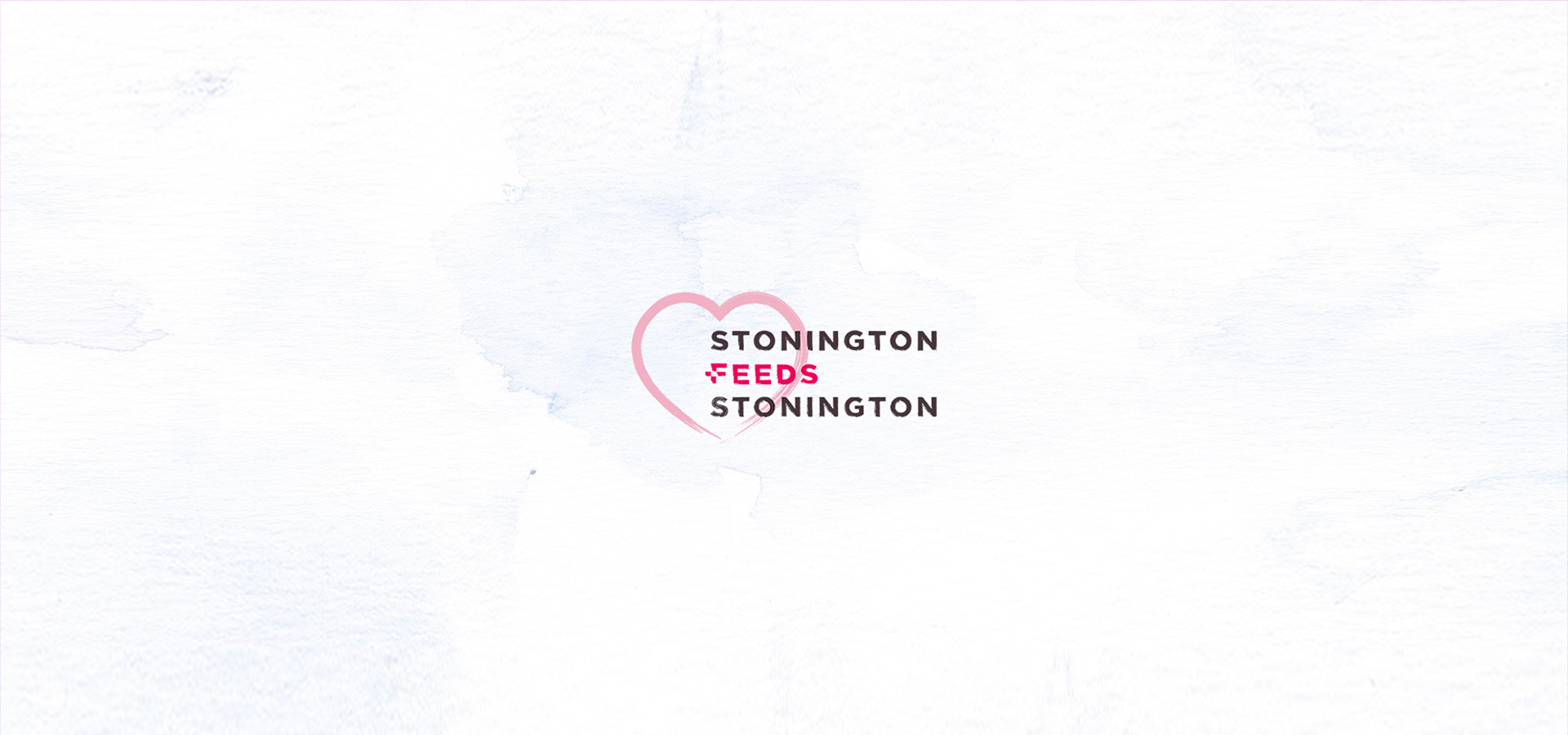 Overview
Stonington Feeds Stonington is a non-profit organization, started in the early weeks of the COVID-19 outbreak, located in the small, coastal town of Stonington, CT. They were looking for a way to help feed local families in need, as well as help local restaurants stay afloat during the uncertain future that the Covid quarantine presented. Stonington Feeds Stonington began their campaign on Facebook and soon realized that they desperately needed visual identity to establish recognizability and an online presence to expand their reach.
Objectives
Lucid designed a logo and implemented a focused brand strategy that seamlessly made Stonington Feeds Stonington's posts and actions on social media and in their community immediately recognizable. The logo was also lent to similar campaigns inspired by Stonington Feeds Stonington in the cities of Clemmons, North Carolina and Groton, Connecticut. By keeping each new campaign's logo in line with the original, this allowed for all new social media interest to eventually circle back to the original campaign started in Stonington, thus continuing support and donations.
Once sufficiently branded, Lucid then designed and developed an interactive website for Stonington Feeds Stonington to create the possibility for the campaign to grow exponentially. The site gave the initiative the much needed platform to share their heart warming origin story, display monetary donations collected in real time, and a direct integration with their GoFundMe page, as well as links to all of Stonington Feeds Stonington's social media outlets and blog posts. Lucid has a continued relationship with this commendable organization as their needs will change with the ever changing Covid-19 status. We are currently developing and executing a plan for Lucid to facilitate merchandise design and production with SFS.
Deliverables
Brand Strategy
Content Creation
Content management
Interactive Design
Interactive Development
Logo Design
Marketing collateral
Print Design