Beyoncé
Interactive Development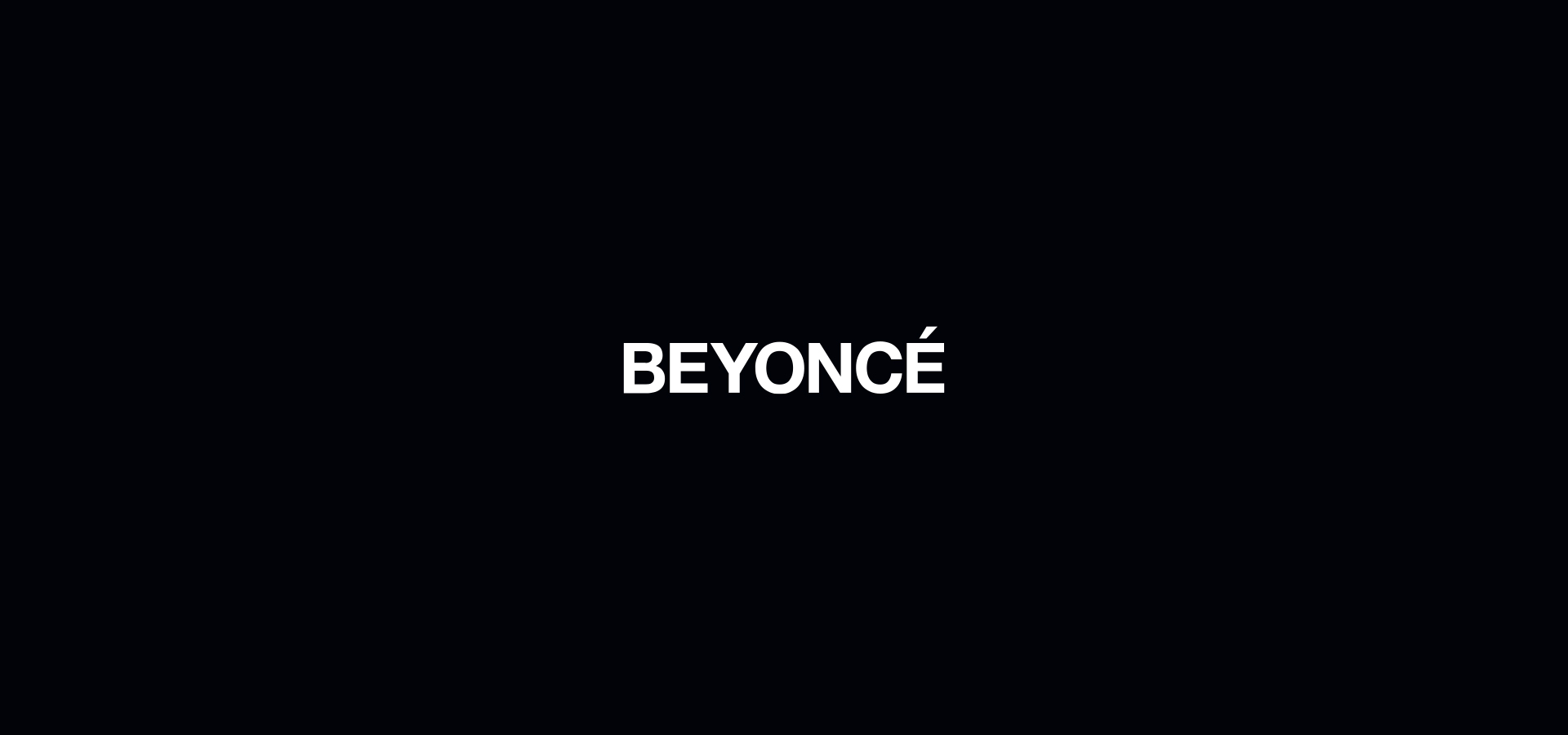 Overview
We were commissioned to work alongside Beyoncé's creative director and Los Angeles based creative agency, The Uprising Creative, to develop her official website. We started the project prior to the On the Run Tour announcement and Super Bowl performance, so web traffic was a major consideration; dictating how the server infrastructure and codebase architecture were implemented.
Objectives
Beyoncé was focused on wanting to share her story through large, striking imagery. This was achieved by turning the homepage into an infinite scrolling camera roll, where personal content was uploaded daily to share her personal life with her fans. In addition to finding upcoming event dates and ticket links, the tour section was expanded to include photo galleries of past events, behind the scenes video footage of each event, and other goodies. Another area of focus was building out the discography section to include photo galleries of images pertaining to each release, videos for each track, 30 second snippets of each track, and purchase links.
While working diligently to mitigate any potential overloads to the server due to web traffic, the site was running smoothly and loading quickly, but a surprise tour announcement during her performance at Super Bowl XLVII managed to bring down her site, Ticketmaster, and Live Nation, simultaneously. Due to the work we put into the architecture of the site, we were able to get Beyoncé's site back up and running ahead of the other sites that she took down.
Deliverables
Database Architecture
Interactive Development
System Architecture